Ballroom Dance Lessons at The Towers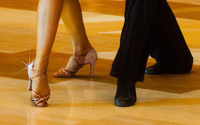 Every Wednesday Evening
Come enjoy an evening of dancing in one of Rhode Island's most speculator venues. No experience or partner necessary and lessons change regularly so there's always something fresh. Find out more about this month's lesson, schedule and pricing.
Events
Mar 2017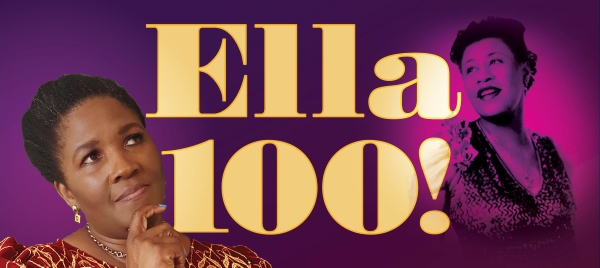 Ella 100! Celebrating & Remembering the First Lady of Song
Cheryl Albright and friends will pay tribute to Ella Jane Fitzgerald, The First Lady of Song and Queen of Jazz honoring the 100th Anniversary of Ella's birth. Cheryl Albright's reputation as an original song stylist in many genres locally and nationally makes her a virtual institution. Two years ago, she premiered the much acclaimed "Oh Freedom Over Me".
Ella Fitzgerald was the most popular female jazz singer in the United States for more than half a century. In her lifetime, she won 13 Grammy awards and sold over 40 million albums. It was often said that Ella's voice was ageless and her sultry and sweet sound could imitate every instrument in an orchestra. She worked with all the jazz greats, from Duke Ellington, Count Basie and Louis Armstrong, to Frank Sinatra, Dizzy Gillespie and Benny Goodman. Or rather, some might say all the jazz greats had the pleasure of working with Ella.
Ella's story is very moving. "Just don't give up trying to do what you really want to do. Where there is love and inspiration, I don't think you can go wrong." This inspiration is how she was able to connect her voice to the world in song.
Cheryl Albright shares the stage with: Carlos M. de Leon, Tracy B. Fontes, Gregory Conroy, Bob Ponte, Maggie Rizzi, Barbara Slater, Steve Thomas.
---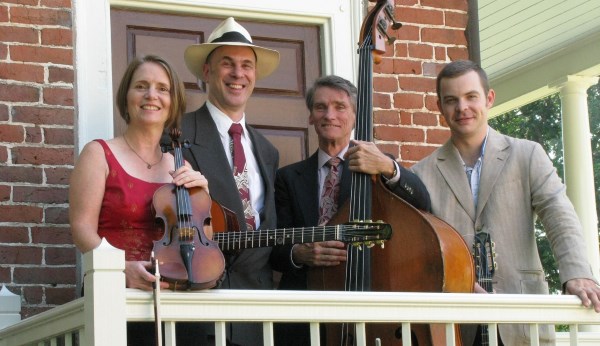 Swing '39
Friday, March 31, 2017 | 7:30 pm - 10:00 pm | $10
Four-piece old time swing music from the 30s and 40s. Come dance or just enjoy the music.
---
Apr 2017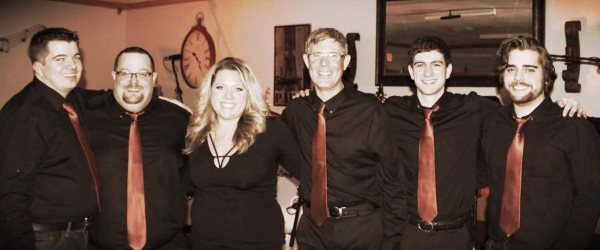 April Fool's Day with Dynamite Rhythm!
Saturday, April 01, 2017 | 7:00 pm - 10:00 pm | $10
Why do fools fall in Love? What kind of fool am I? Find out the answers to these questions and many more with RI's newest show band on the scene: Dynamite Rhythm! An evening of rockin tunes on a wonderful dance floor at the historic Towers! Join us for a night of foolin around.
---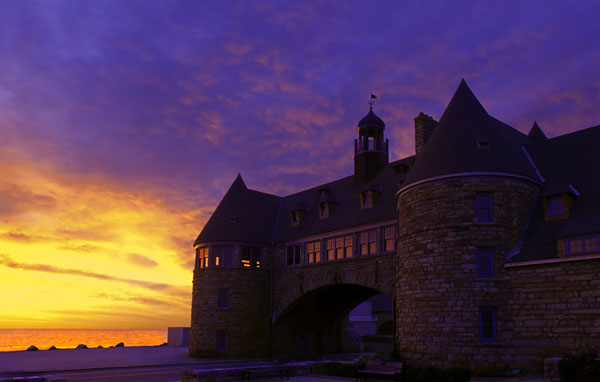 Easter Sunrise Service
Sunday, April 16, 2017 | 6:15 am - 8:15 am |
All are welcome for this Easter service followed by a free breakfast. Organized by the First Baptist Church of Narragansett.
---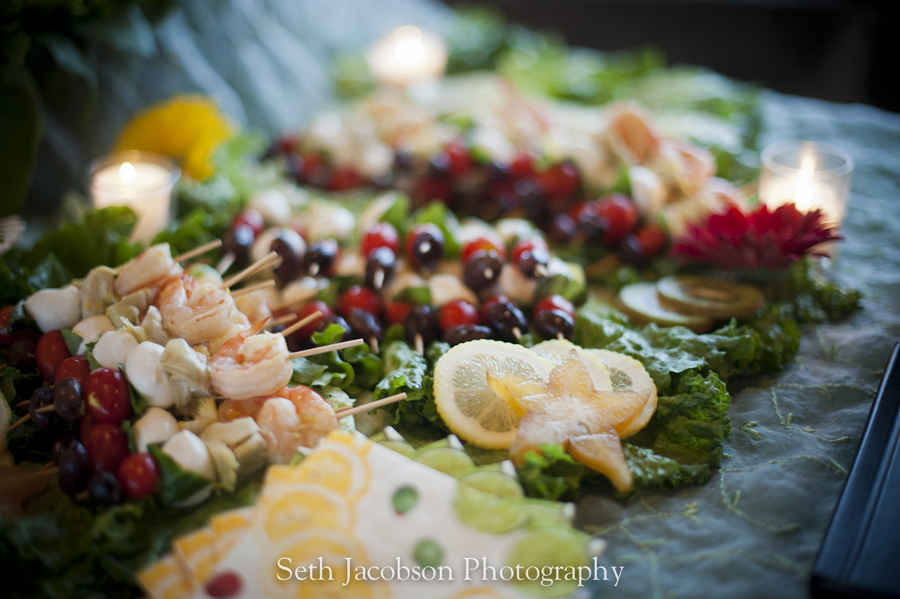 The Original Taste of The Towers
Friday, April 28, 2017 | 7:00 pm - 9:00 pm | $30 in advance; $35 at the door Get Tickets
Sample hors d'oeuvres and desserts from our local recommended caterers while enjoying music, raffles and a cash bar. Whether you're looking for the cater for your next event or just want to relish some great food, this is your place. Presented by Friends of the Historic Narragansett Towers.
Featuring: Arturo Joe's • Blackstone Caterers • Blue Rocks Catering • Chelo's Banquets and Catering • Cozy Caterers • Decadent Catering • Emery's Catering • Matunuck Oyster Bar • McGrath Clambakes and Catering • Pranzi Catering • Russell Morin Catering • Simply Devine Catering • Tom's Market Catering • WBG Fine Catering
---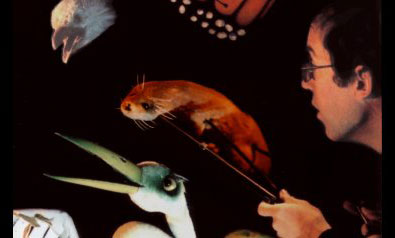 Hobey Ford Presents "Animalia"
Sunday, April 30, 2017 | 2:00 pm | Free
Puppeteer Hobey Ford delights families with his exploration of the magical world of animals. Hobey breaks out of the traditional puppet booth, turning the whole theater into his performance stage, as animals swoop over the audience with realistic movement.
---
May 2017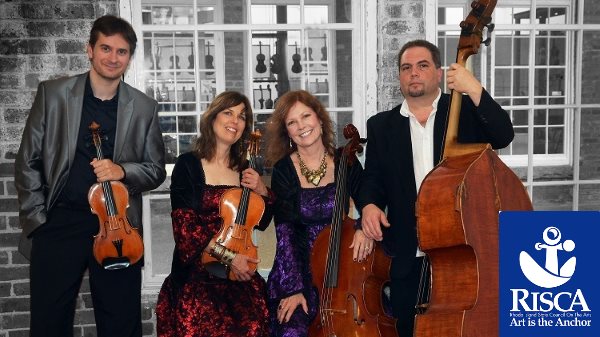 The Bohemian Quartet
The Bohemian Quartet was formed in 2005. Violinist, Stan Renard, a composer and virtuoso violinist assembled the group with the idea of preserving the tradition and indulging in the virtuosic playing of classic gypsy music. Renard recruited like-minded friends: Dave Zinno on upright bass, Christine Harrington on cello, and Nancy Richardson on viola. Together they've made a commitment to the genre, and aspired to performing it with both reverence and adventure. Indeed, like every good curator, the BQ at once embraces the ancient traditions, and still wanders off in newer, lovely, unpredictable directions. Supported in part by RiSCA.
---
Jun 2017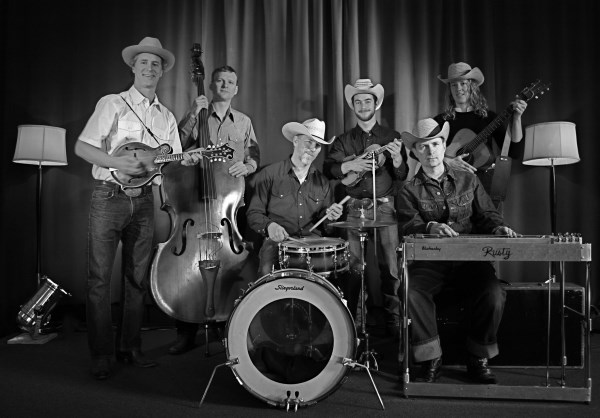 Caleb Klauder Country Band
Thursday, June 08, 2017 | 7:00 pm - 10:00 pm | $15
Leading with vocals, guitar, and a mandolin, Caleb hosts some of the Northwest's best singers and players creating a honky-tonk band that stands out as a totem in the country music scene. The band performs Caleb's praised original songs right alongside classics from George Jones, The Louvin Brothers and Dolly Parton, all at once sounding timeless, fresh, and alive.
---
Jul 2017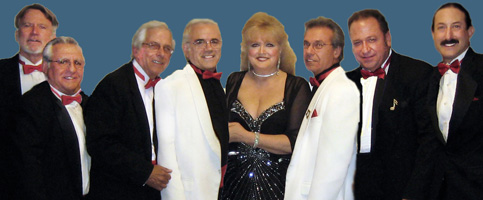 Reminisce
Thursday, July 06, 2017 | 7:00 pm - 10:00 pm | $15
Belting doo-wop tunes for audiences across the region and at Radio City Music Hall, this talented group of musicians specializes in songs from the 50s and early 60s. Learn more at the band's website.
---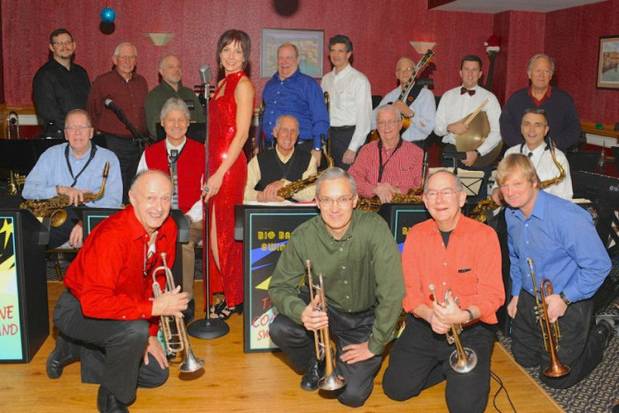 Coastline Swing Band
Thursday, July 13, 2017 | 7:00 pm - 10:00 pm | $15
18-piece Big Band Sound, Ballroom, Swing, Latin
---
Aug 2017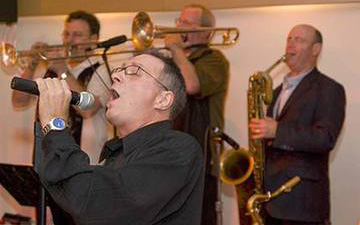 Roger Ceresi's All Starz
Thursday, August 17, 2017 | 7:00 pm - 10:00 pm | $15
R&B, classic rock, oldies but goodies
---
Take a look
at some of the photos from the first annual Mrs. Hanan's Annual Village Ball.